DESCRIPTION
Hydra is one of the most unique places on earth that easily stands out. It is relatively close to Athens, but at the same time it enjoys a laid back atmosphere that is hard to find anywhere else.
Hydra is a no-car island, meaning that the only means of transport are the donkeys and the water taxis, and, of course, your own feet. It also has a rich maritime tradition that has brought wealth to the island through history. Hydra has been a favorite place of many artists, like the great poet and singer Leonard Cohen who lived on the island for many years.
The Four Seasons Hydra hotel lies on Plakes beach, south of Hydra's port. Situated right between the mountains and the sea, and inundated by the warm shades of olive-trees, the hotel offers a majestic view of the island's sunset and is one of the best accommodation options from April to October.
Location:

Plakes Beach

Port Distance:

35min walk from the port or 5 min with a water taxi
ACCESS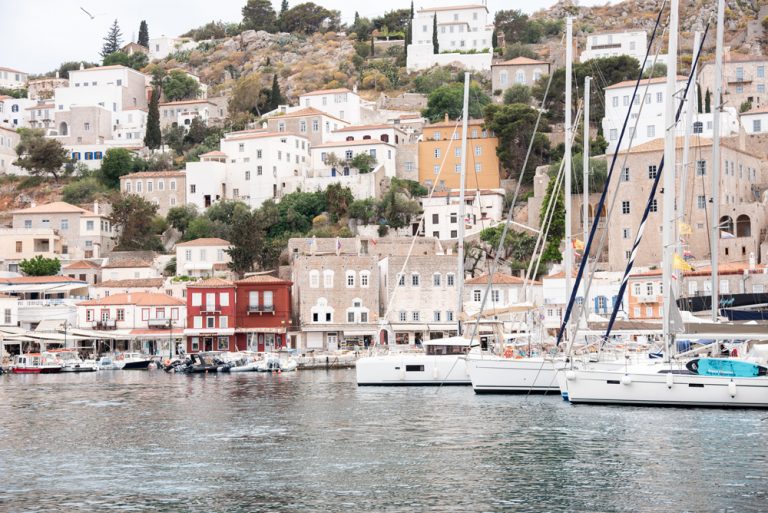 To get from the port of Hydra to Four Seasons Hydra and vice versa, you can use our privately owned boats, which are free of charge for hotel guests. Pick up point is at the Hydra's harbor, right in front the belfry. The trip lasts 5'.
To get to Hydra from Athens by car, it takes about 2.5-hour drive till you reach Metochi, a village opposite Hydra. At Metochi there is a parking lot to park your vehicle and getting across to Hydra island you can either take the hourly FreedomFerry operated by Hydra Lines, or call a taxi boat (+ 30 22980 53690 - taxi center).
To get to Hydra from Piraeus port, you can take a catamaran or a ferry, both departing from gate E8 (in front of St. Spyridon church). To get from Athens's airport to Piraeus's port, you can take the subway (blue line, change to green line at Monastiraki station), or the bus No. X96, or by a taxi.